2 for 1 Blog Special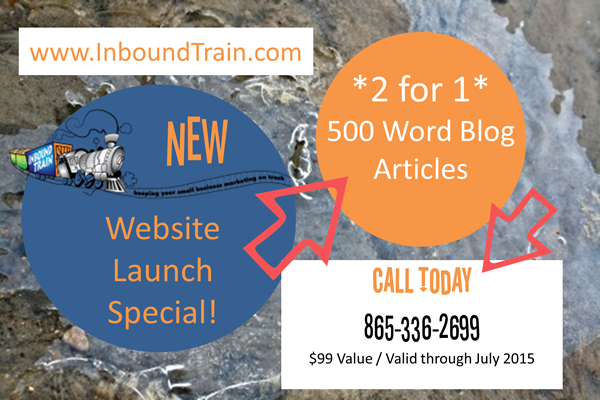 Sometimes we just need a little boost! This is the second special offer during our new website and new services launch. Get two 500 word blog articles created for the price of one.
Creating great content is so important, especially if you want to be found by Google or other search engines. Remember that Google is in business just as we all are. They want to provide the best search result possible. By creating great content, you have a better chance of being found. If you are not providing answers to your potential clients and customers, whose information will they find when they search?
This offer ends on July 31st so get your order in today!
Call 865-336-2699 to schedule an appointment.
If you are interested in a full service blog writer, check out our Inbound Marketing Services page.