Google Virtual Tours Certified Photographer since 2011
Currently offering Google Virtual Tours in the Tucson, Arizona area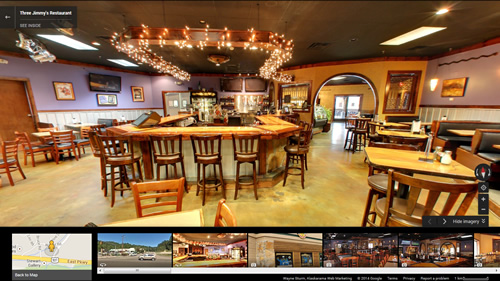 Ask about our Fall 2021 Special Pricing Offer
We want to help you recover as fast as you can, so we are offering a special for the rest of 2021. Plus, a bonus! Just reach out to Wayne and he can tell you all about it.
Show off a little with
Google Virtual Tours Photography
Google is the number one search engine in the world. Are you represented as well as you can be?
Show off 360° of your business with Google Virtual Tours.
Tours go on Google Maps, Google Search and on your Website if you so choose.