Google Business Virtual Tours Examples : Golf Resorts
We have two types of tours.
Arrows linking around the property.  Suitable for a walk through affect.  Examples: Restaurant or store.
Individual tours. Suitable for larger properties, or those that have rooms or location that have quite a distance between. Examples: RV Parks with clubhouse and then separate cabins, or larger convention centers.
Other Virtual Tour Examples
There is more to a golf resort than just the 18 holes.  Show your customers everything you have to offer.
Call Wayne, our Google Verified Photographer, if you have any questions: (970) 426-2203.
How would this many views of your location help your business?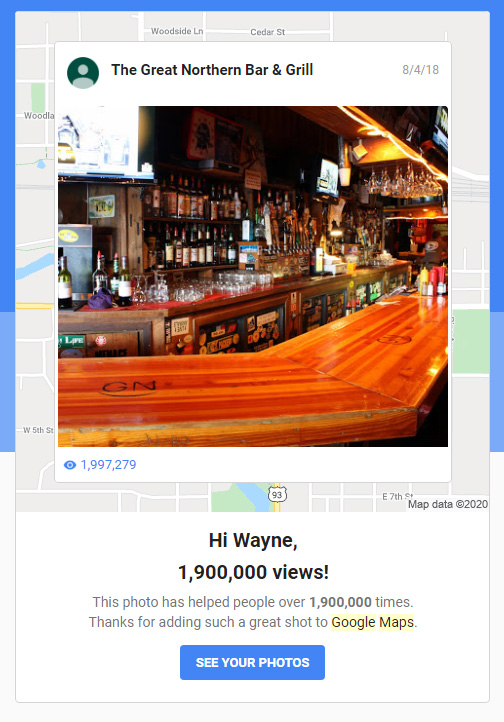 Examples of Golf Resorts Virtual Tours