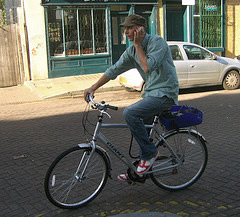 Mobile phones are packed with loads of amazing features that leave the user confused but astonished at the same time. It has digital camera, mobile telephone, mp3 player and games. It even features a GPS system, organizer and calculator.
With the breakthrough of smart phones such as Apple's iPhone, Blackberry and Android, we can now witness the complete union of the online world with these gadgets capable of displaying highly interactive website.
The mobile platform right now has the ability of operate mini version of programs like word processors, spreadsheets and other business presentations. Apple has taken these features and allowed independent software developers to create unique software applications. Right now there are thousands of applications available that would help small business users make their life easier and more mobile. The iPhone operation system fueled the new iPhone, and also the upcoming iPhone with powerful processors, enable users to view and display highly interactive webpages more efficiently and effectively. This strengthens the value of mobile marketing.
For instance, Square displayed the "Square Register." This is a new application  optimized for iPad. This effectively bumps out the old cash registers and replaced it with a touch-enabled sale solution. Square Register even sends a digital receipt as a proof of transaction.
All throughout United States, we have an escalating number of organizations and local governments quickly transforming everything mobile to help bring more sales and customers to their business.
Smart phones are revolutionizing the way we communicate and transact with our business. This total union of virtually all features is now available in handheld gadgets. The mobile marketing channel is now paving the way for merchant companies and advertiser to bring their products and services offers on mobile phones with the help of software applications that are compatible to each mobile device.
How has your small business used mobile marketing?