New Website Launch!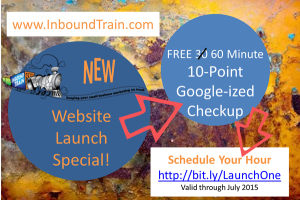 Your car gets a 23 point inspection with every oil change, why not do the same for your business?
This is special number one to celebrate our new website and new services!
Go to http://bit.ly/LaunchOne to schedule your free 10-point Google-ized Checkup.
This special offer ends at the end of July, 2015 and only a few sessions are available.