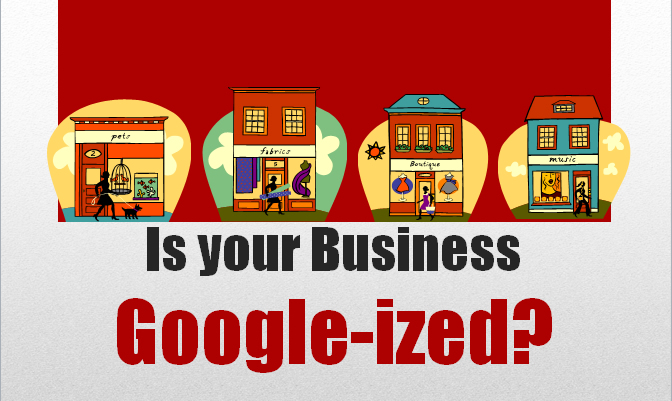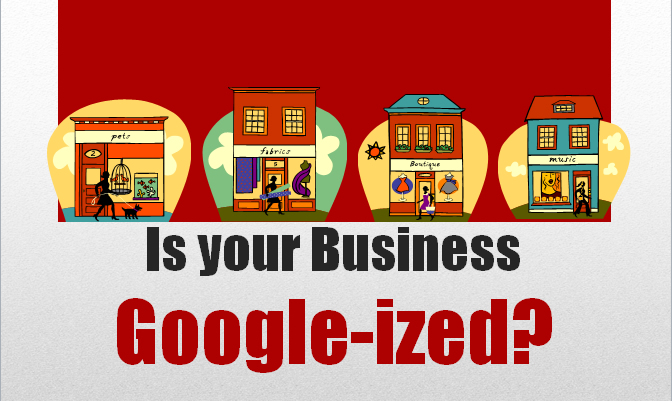 Congratulations! Your are Registered for the
Is Your Business Google-ized? Workshop
If you know you are attending the Get On the Map session after lunch, please bring your Laptop. 
You will not need your laptop during the workshop. In fact, we prefer you DO NOT bring it. it tends to be a distraction.
Marketing Knowledge Level: Beginner to Intermediate with knowledge of using Google for search, using the internet, and being in business or startup phases.
Time: 3 hour workshop
Option Free Lab: A new addition to the offering. Having your business optimized and verified on Google is one of the most important things you can do for your small business. So we are now offering a free lab after the workshop where we can work with you one on one to set up and optimize your account. It only takes 10 minutes.
What you will learn in the workshop:
What is Inbound Marketing
Who is your ideal client
On-site SEO
Blogging and content creation strategies
Promotion with Social Media strategies
Components of Lead Generation
Importance of being Mobile Friendly
Keeping Happy Customers
BONUSES!
Course workbook to take back with you to assist in putting the lessons into action.
Invitation to a session directly after lunch to Get Your Business on the Map (Google).
Follow Up email training modules to also help you take action!
See our upcoming marketing training offerings or contact Sandi if you would like to have us deliver this workshop in your area!